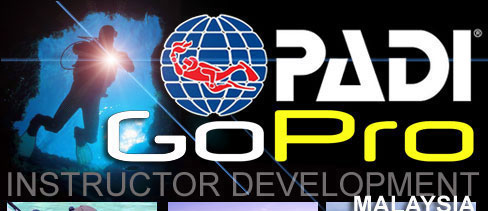 Malaysia Transportation - brief information about travel in Malaysia.
Road
Buses are an inexpensive way to travel in Malaysia. Most, if not all buses in Kuala Lumpur (KL) are air-conditioned but there are still non-air-conditioned buses in smaller towns around the country. Buses plying routes within towns and cities typically charge fares according to the distance covered while interstate buses have fixed rates.

Taxis in major cities are usually fitted with meters. In KL, the rate is currently RM2 for the first two kilometers and 10 sen for every subsequent 200 meters. However, a surcharge of 50% will be levied between midnight and 6am. Interstate and smaller town taxis charge a fixed rate and it's best to settle on a price before getting into the taxi.

Rail
Keretapi Tanah Melayu Berhad (KTMB) has an impressive railway network across Malaysia one that travels the breadth and width of the Peninsula, providing the country with regular passenger services. These tracks take travelers across the Peninsula to neighboring countries like Thailand in the north and Singapore in the south.

There's also the KTM Komuter, a suburban railway service that runs outside Kuala Lumpur and Petaling Jaya. This fully air-conditioned service provides visitors with comfortable and speedy inter-city travel within the country.

If you don't fancy driving within KL, try the efficient, comfortable and congestion-free STAR and Putra Light Rail Transit (LRT) services that make getting around KL a breeze. Transits between the KTMB train, Komuter and LRTs can be done at KL Sentral Malaysia's primary rail transportation hub.

Furthermore, there is the KLIA Ekspres a nonstop service from KLIA to KL Sentral in about 30 minutes!

As for Sabah and Sarawak, there's only one railway connecting Kota Kinabalu to Tenom on the west coast of Sabah. There are no rail services in Sarawak.

Air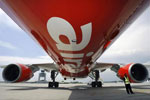 Malaysia's primary gateway is the state-of-the-art Kuala Lumpur International Airport (KLIA). It is located in Sepang, which is about 50km (less than an hour's drive via highway) south of Kuala Lumpur.

Visitors can take flights from KLIA to all major cities and towns in the Peninsula as well as Sabah and Sarawak. Domestic airlines like Air Asia, Pelangi Air, Berjaya Air and Mofaz Air ply popular holiday routes such as KL-Pulau Tioman, KL-Pulau Langkawi and so on. However, the country's very own international carrier is Malaysia Airlines (MAS), which flies to over 100 destinations across six continents.

From KLIA, visitors are able to get to the heart of KL by bus, limousine taxi, KLIA Ekspres or rent-a-car services available.

Air travel is popular in Sabah and Sarawak because of the states mountainous and lush terrain. It's quite normal to catch a flight from Sabah to Sarawak and vice versa, as well as to hire helicopters to get around within either state.
Next: General information