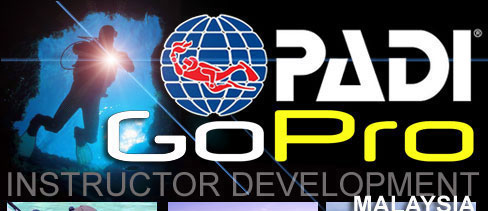 Perhentian Island Malaysia.
Pulau Perhentian is located in the South China Sea 21 kilometers from the coast of Kuala

Besut, Terengganu. For hundred of years ago vessel sailing from the south coast of Peninsular Malaysia to Bangkok will stop-by for a rest and shelter at the island. They all are ancient merchants carrying food, jewelry, vast and etc. As the activities of merchants, sailors and traders from the South of Chinese Sea have taken place, the island is getting popular for their "one stop station", these islands were named as "Once Stop Island" so called "Pulau Perhentian" in Malay language.

It comprises of two islands; Pulau Perhentian Besar and Pulau Perhentian Kecil. Both islands are surrounded by beautiful palm-fringed powdery white sandy beaches and crystal-clear turquoise-blue sea.



The two Perhentian Islands are rated as some of the most beautiful islands in the world; a virtual paradise for snorkeling and diving in crystal-clear water or just for lazing on one of the white sandy beaches waiting for the coconuts to drop...

The two main islands are heavily forested and ringed with sandy beaches, typical of tropical islands. Accommodations for visitors are predominantly aimed at budget travelers and are mostly on the larger Pulau Perhentian Besar, which not only has wonderful beaches but also forest trails over the hills.



Both islands are separated by a very narrow sound but with strong current. The significant different between the two islands is, Perhentian Besar is more for a vocational island while the small one is an island with the mixture of vacation mood and reality life due to the fishing village, Kampung Pasir Hantu which is resided with more than 2000 villagers and completed with basic facilities apart from resorts and guesthouses.

All manner of aquatic life is visible both near and far from the beach such as turtles, sharks, coral and thousands of tropical fish. The interior is covered by jungle with a wide variety of species. You can watch monitor lizards, monkeys, geckos, flying squirrels, butterflies and many other types - sometimes right in front of your chalet. There are no roads and not many paths, so the islands are mainly peaceful and untouched - so far.

Nearest Airport


Kota Bharu's small but new and efficient Sultan Ismail Petra Airport (KBR) 55km or an hour journey
Language
English and Bahasa Malaysia (Malay)
Best Time to Visit
Between February and August. Busiest seasons are during school/public holidays
Monsoon Season
Between end of November and early February
Time Difference
Eight hours ahead of GMT. Daylight Saving Time is not applicable to the country
Electric Current
110/240 volts
Money
Visitors need to be aware that traveler's checks CANNOT be exchanged on the island and a number of resorts DO NOT accept credit cards. So bring sufficient amount of cash
Temperature
Hot and humid all year round, ranging between 26°C to 33°C
Some additional tips and advice before going to Perhentian Islands:
Bring plenty of cash before going to Perhentian Island as there are no banks at Kuala Besut and Perhentian Island
In Kelantan & Terengganu states, offices are closed on Friday & Saturday. Their normal work week is from Sunday to Thursday.
To get to Perhentian Islands, travel to Kuala Besut where boats await to take passengers to the islands. Kuala Besut is accessible via express coaches from major cities in Malaysia. Alternatively, fly to Kota Bharu or Kuala Terengganu (the main airports on the east coast), and hire a taxi to travel to Kuala Besut, which is around 45 to 60 minutes by car.
At Kuala Besut, tourists have to pay a Marine Park conservation fee of about RM5.00 adult & RM2.50/child.
Boat services at Kuala Besut are available for a fee of about RM70 return trip. There is no fixed boat schedule; they depart when there are enough passengers.
The best time to come to Perhentian Islands is between March and October when the weather is sunny and warm. Peak season is in June, July and August, so expect to pay slightly higher prices in accommodation. The islands are closed usually between November and February due to the monsoon season which brings rain and makes boat travel to the island difficult.
Electricity - All resorts use their own generators, so some resorts/chalets provide 24 hours electricity and others, only 12 hours electricity.
Next: PADI IDC Schedules